Chattanooga TubaChristmas at the Tennessee Aquarium
Our next Chattanooga TubaChristmas will be Sunday, December 3, 2017 at Tennessee Aquarium in downtown Chattanooga. This is a new location for us and a new weekend.
Registration is $10, which includes a TubaChristmas 2016 Commemorative Button. All participants will have free admission to the park for themselves and one additional person.
We will be using Carols for a Merry TubaChristmas, Vol. II. Copies of the music are available for $20 in both treble- and bass-clef versions. Please bring a folding stand or lyre and wear festive attire.
The 2016 Chattanooga TubaChristmas ensemble was 59 performers strong.
For more information and a listing of other TubaChristmas cities, visit www.tubachristmas.com.


Chattanooga TubaChristmas 2016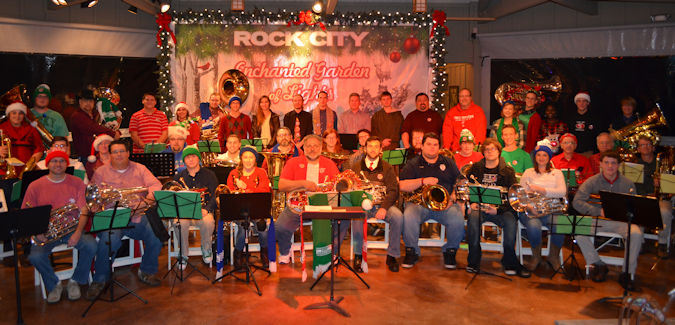 Chattanooga TubaChristmas 2015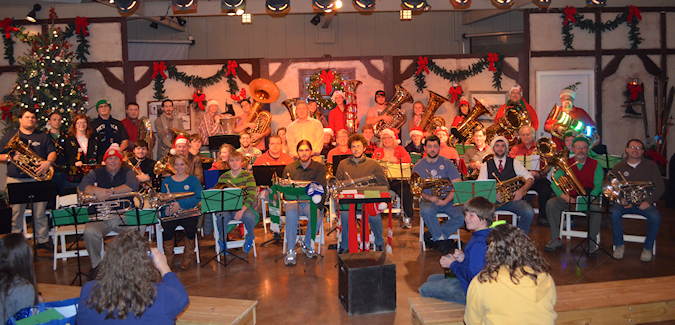 Chattanooga TubaChristmas 2014

Chattanooga TubaChristmas 2013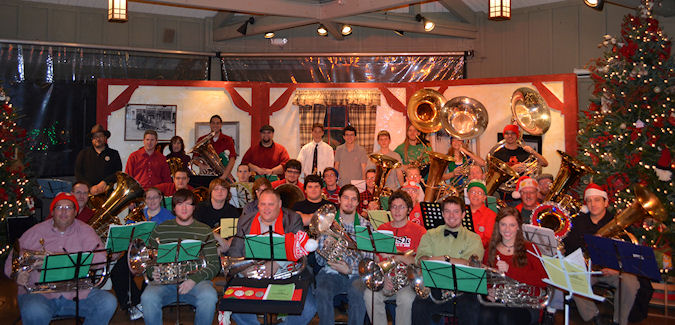 Chattanooga TubaChristmas 2012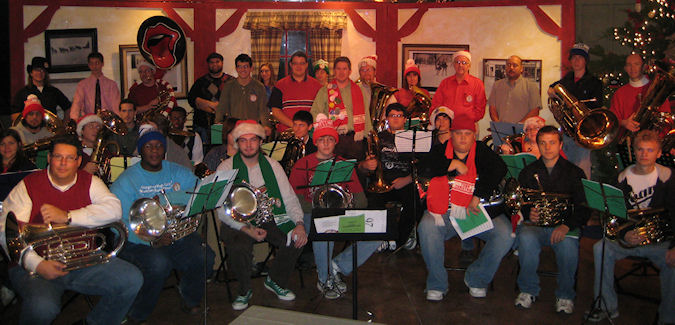 Chattanooga TubaChristmas 2011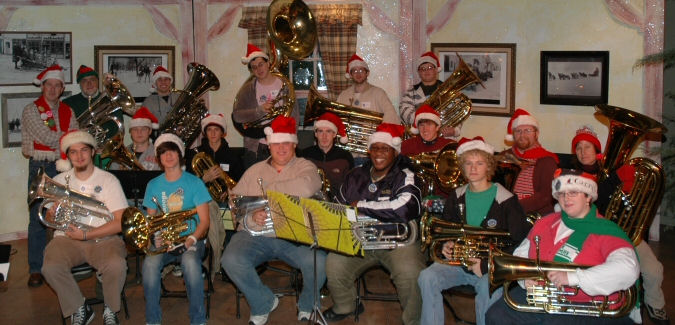 Chattanooga TubaChristmas 2010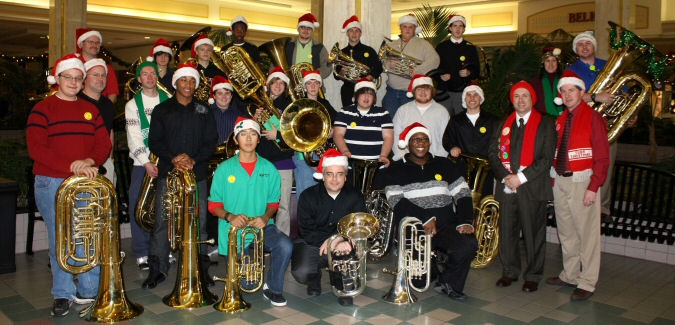 Chattanooga TubaChristmas 2009